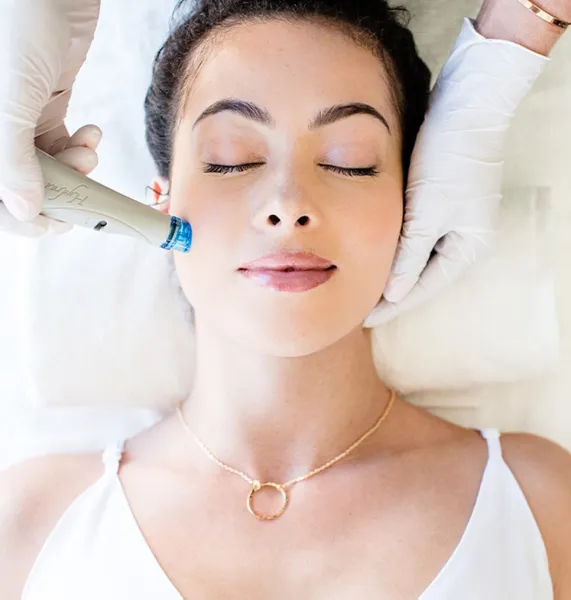 HydraFacial
Enjoy the newest breakthrough in skin resurfacing technology. HydraFacial® Integrates cleansing, exfoliation and hydration simultaneously and is appropriate for all skin types. This non-surgical therapy immediately corrects acne, hyperpigmentation and sun damage without downtime.
At the same time, customized serums cleanse deeply, exfoliate thoroughly, hydrate completely and provide residual antioxidant protection.
Each treatment uses a series of HydroPeel® tips - Each one has mutiple peeling edges to exfoliate the skin several times each pass, achieving better, more even results. The unique spiral design creates a vortex effect to easily dislodge and remove impurities while simultaneously introducing hydrating skin solutions with potent antioxidants.
HydraFacial MD®
The HydraFacial® resurfacing procedure thoroughly cares for your skin, providing cleansing, exfoliation, extractions, and hydration, including Vortex-Fusion® of antioxidants, peptides, and hyaluronic acid. The HydraFacial® is a non-invasive, non-surgical procedure that delivers instant results with no discomfort or downtime. The procedure is immediately effective and will leave you with a bright, glowing complexion.
If you are getting Botox® or dermal fillers, ask to schedule a HydraFacial® before your Botox® or dermal filler treatments.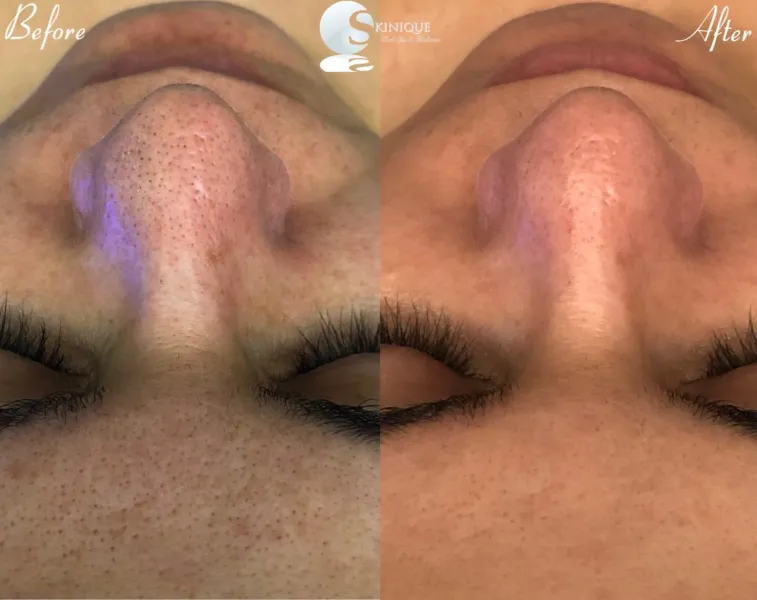 Free Radicals
Your skin is the largest organ of your body.
Every day your skin is exposed to free radicals- unstable molecules such as pollution, sun and stress with damage the vital skin cells like collagen and elastin that keep you looking fresh and young.
One of the most damaging free radicals is the sun's rays. UVA rays have the same strength everyday all year long.
Antioxidants counteract free radical damage by trapping and containing them, preventing further damage to skin cells.
The HydraFacial utilizes some of the most powerful antioxidants to revilatize and protect your skin.
90%
of skin damage
is caused by sun exposure
20+
After the age of 20
a person produces 1% less collagen in the skin each year.
UV
Aging UA Rays
are equally strong on sunny and cloudy days.
Treatment Membership
Only $199 per Month!
Become a member and receive amazing benefits. Choose one treatment every month, PLUS Botox for $11 per unit, $50 off dermal fillers, 20% off CoolSculpting, Ultherapy and Laser Services and 10% off all skin care products.

Signature Facial MD
CBD Facial
Rejuvenize Peel

VI Peel
IPL Photofacial
SkinPen Microneedling

Spider Vein Treatment (up to 45 minutes)