Erbium Laser Resurfacing
Over time, facial skin often becomes wrinkled, discolored and saggy due to UV rays, air pollution, smoking, aging and other factors. If you want to improve the appearance of your facial skin without resorting to surgery, consider laser resurfacing.
Laser resurfacing uses controlled laser beams to remove the top layers of damaged skin to reveal the newer, younger skin underneath and stimulate the body's natural healing processes. In this way, the laser skin resurfacing technique can reverse the effects of sun damage, environmental pollutants and aging while leaving nearby healthy skin intact. The result is healthier, smoother skin with a more even tone and fewer wrinkles and fine lines.
Benefits of a single treatment

Reduce or eliminate wrinkles
Markedly improve aged and sun damaged skin
Improve brown spots and discoloration
Produce new young collagen
Reduce the risk of skin cancer
Tighten skin and improve skin tone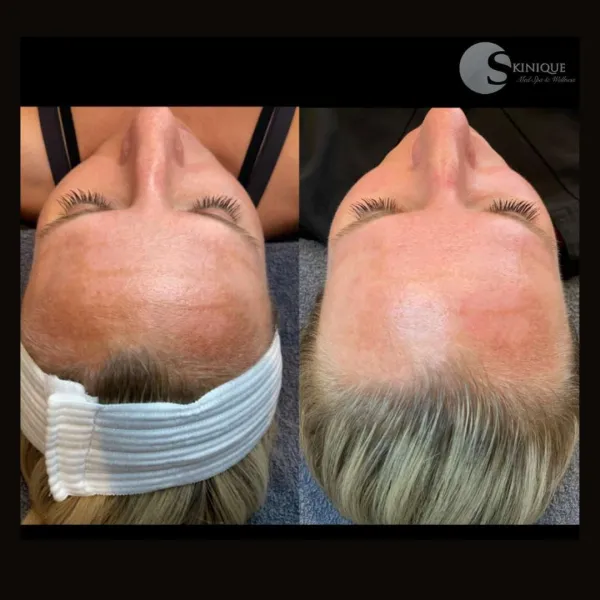 Success Stories
This patient fights melasma on her forehead. Here are her results and progress just 3 weeks after her 1st treatment. We plan to do at least 2 more treatments 4 weeks apart but so far LOVING her improvement.
Erbium Laser Resurfacing is used to reduce skin imperfections. Sun damage, fine lines or wrinkles, skin laxity, brown spots, blotchiness, scars, and melasma.
This treatment is an ablative laser treatment that helps with collagen remodeling and healing of the skin. Full healing is approximately 1 week.